Overview for Travel Agents
Niche Internet Reservations
Handle niche destinations efficiently. Instantly search real time rates and availability across hundreds of ski resort accommodation options. In addition to accommodation, it's book airport transfers, ski rentals, lift tickets, mountain guides and other services. Book an entire land package with one easy-to-use system.
Book direct. RoomBoss is a software company and is not a wholesaler. Bookings you make using RoomBoss are made directly with vendors.
A free service. Our Internet Reservations service is available free of charge to registered travel agencies. Please contact us to arrange access.
Niche ECS
We offer inclusions such as real-time accommodation search that can be added to travel agent web sites.
Rich and dynamic content. Provide real time rates and availability to your site visitors. Allow your potential clients to browse options, read descriptions and view images, and filter results with a modern AJAX centric interface. Enhance the information available to potential clients toward promoting conversions.
Save time. Achieve a real-time rich-content web presence without needing to perform extensive data entry, nor to seek allotments from vendors. Save resources in web content and system development, and achieve results rapidly. Save consultant time by allowing clients to identify available options that suit their needs prior to contacting you.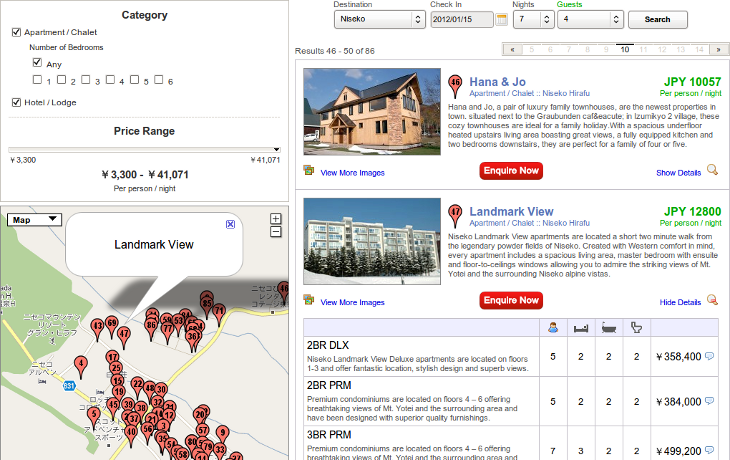 We're proud to provide services to vendors, travel agents and media sites in 14 countries.
Thanks for getting everything done so quickly.
-- David
After we expedited setup of their account.
Please contact us for more information.